What is a Facebook QR code?
A QR code for Facebook enables you to directly send your customers or clients to your Facebook business page. They just need to scan the QR code you've generated using their phone.
A Facebook QR code can be a great tool to market your business and grow your online presence on Facebook. It's much easier for someone to scan your Facebook QR code than manually having to enter the URL to your Facebook page.
The reason is that scanning takes way less time and is also fun to do. Once on the page, they can like, comment, or even share it.
Why should I use a QR code for my Facebook page?
Since QR codes became popular, many businesses have grown to use them. They are still relevant in this day and age and will continue to be for a long time. It's not too late to create and enjoy the benefits of a QR code for your Facebook page.
There are several reasons why you should create a QR code for your Facebook page. Here are some of the main ones:
Convenient to users
QR codes remove the need to manually type in a web address to access a site on the Internet. Facebook QR codes give users fast and effortless access to your Facebook page on the Facebook app or website.
A call to action
A call to action is always great for businesses. Many customers would love to be shown the next steps to take. Your Facebook QR code can direct them towards an important action or follow up on your page.
It's possible to measure their effectiveness
Unlike billboards and other traditional ways of marketing, measuring the performance of a QR code is possible. You can determine the clicks as well as other useful data to determine whether the QR code is helpful to your business.
What information is stored in a Facebook QR code?
QR codes can include text such as website URLs and descriptions. This means that a Facebook QR code can have a link to a business' Facebook page. Anyone that scans the QR code can access the page quickly and engage with it.
Also, a Facebook QR code has a headline and a short description of what the business page is about. There's a featured brand image too that visually attracts users.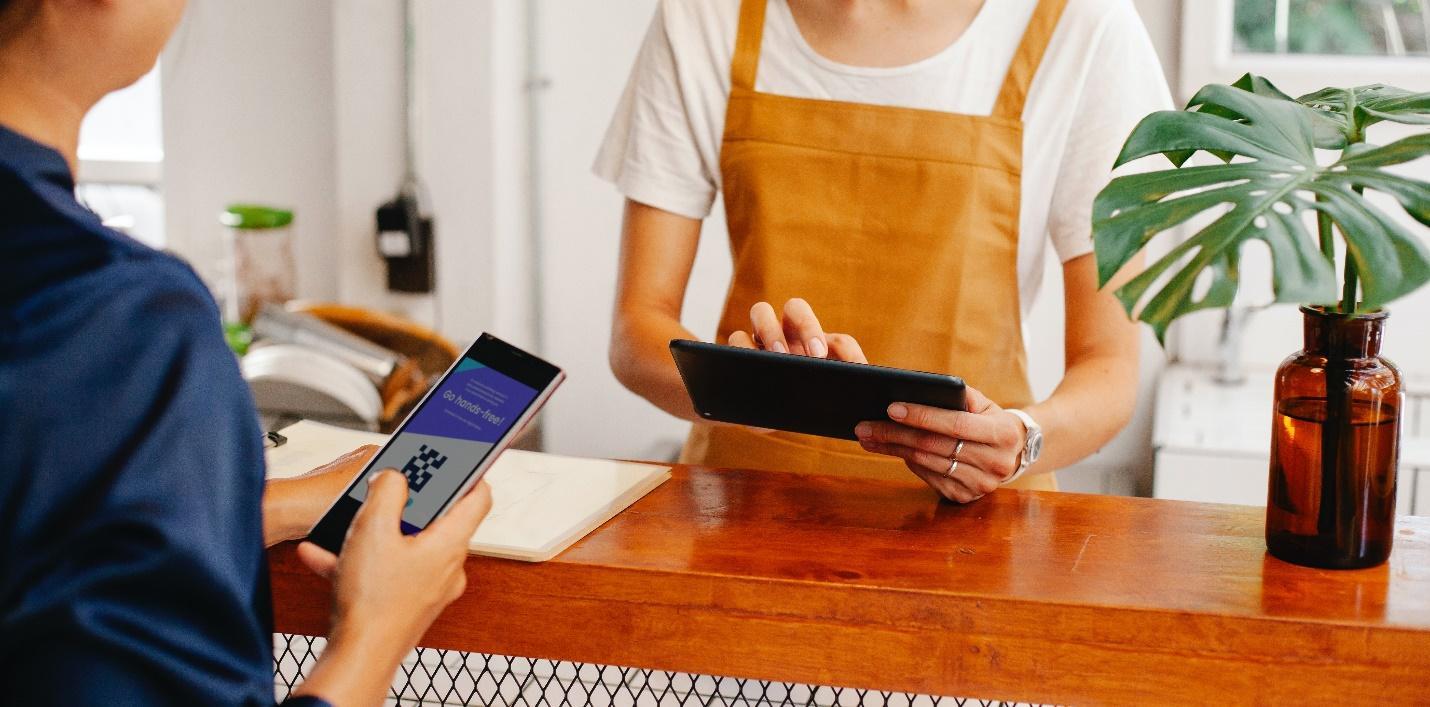 What are the benefits of creating a Facebook QR code?
One great thing about a Facebook QR code is that it's a convenient way for people to access your Facebook business page. It can be quite challenging to get people to like your page by just telling them about it.
But, if you have a Facebook QR code they can scan it and quickly find your page. Plus, they can scan the page right there and then, and won't forget.