What features should a QR code menu have?
The simpler your QR code menu is the better it works for you and your customers. While the menus shouldn't be complicated, adding some unique features can make them more appealing.
For instance, it helps to have food and beverage categories. People can quickly find what they need without asking your staff.
Also, it's best when the colors favor your brand. If your QR code menu has images and descriptions, chances are that you'll get more sales!
The reason is many people occasionally like to try new food. When they don't understand the menu, they're less likely to order something on it. Pictures solve this.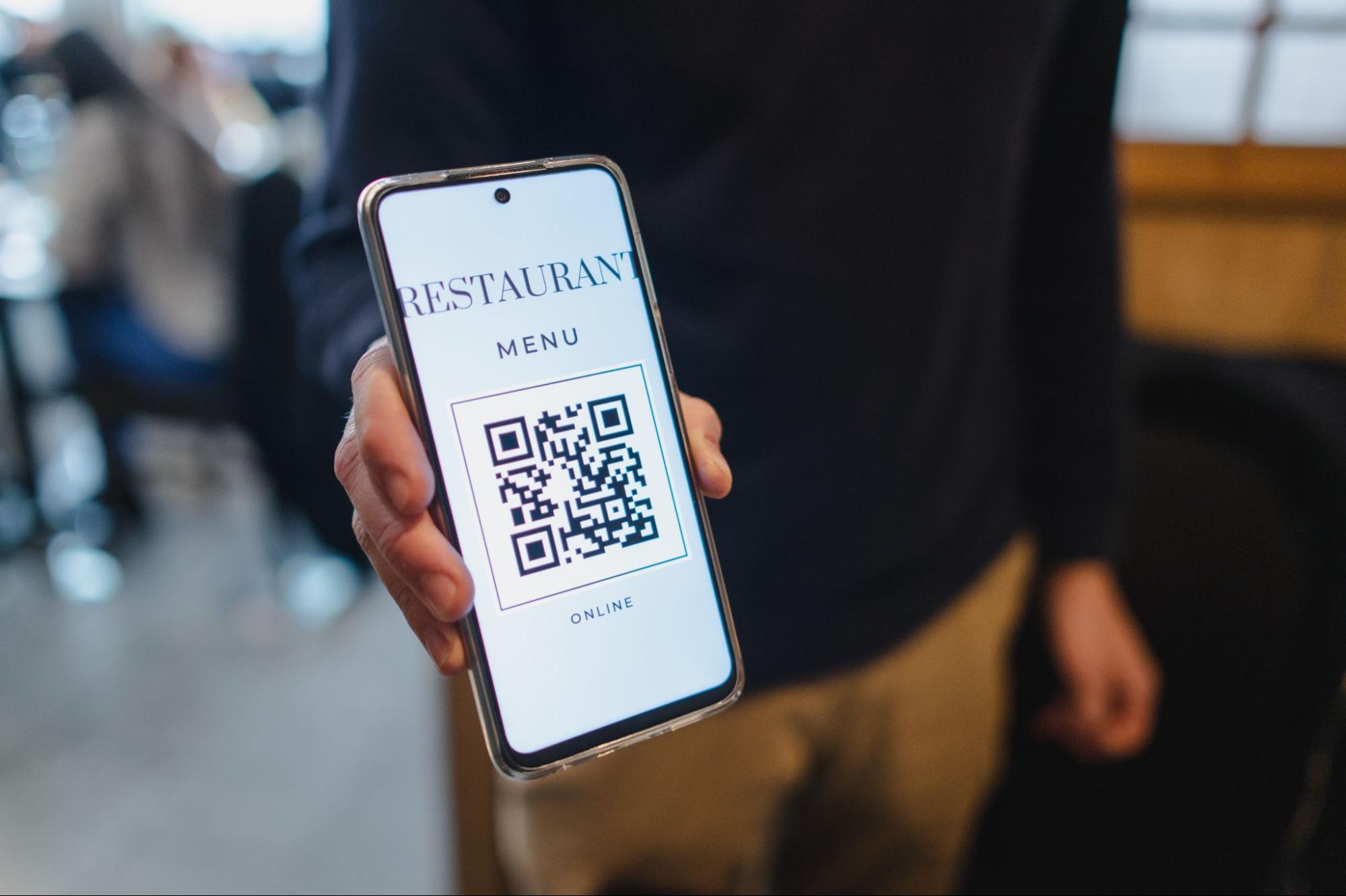 How to create a QR code menu?
You don't need any skills to generate a QR code for your restaurant online. QRStuff is among the best QR code generators online.
You can use it to create a QR code menu quickly and easily. As long as you have your menu in digital format, you're good to go.
The good thing is that it's free to create QR codes online. You don't have to pay anything, unlike in other marketing strategies out there such as billboards.
QRStuff gives you two options to create a QR code menu for your restaurant. These are the pdf and online menus.
PDF menu
The first step is to visit qrstuff.com and set "PDF file" as the data type. Adding the menu content requires a paid subscription. The good thing is that it's affordable for any kind of business.
The maximum file size is 5MB and only PDF files are allowed. If yours exceeds this file size, you need to make some changes. You can choose the style you want, add a logo, and download your QR code menu.
Online menu
Go to qrstuff.com and set "Website URL" as the data type. In the "Content" section, you can choose between a static QR code and a dynamic one. Dynamic QR codes are only accessible to paid members.
Choose the style of your QR code menu, add a logo, and choose whether you need a transparent background. You'll see a preview of the QR code and the option download and start using it in your restaurant.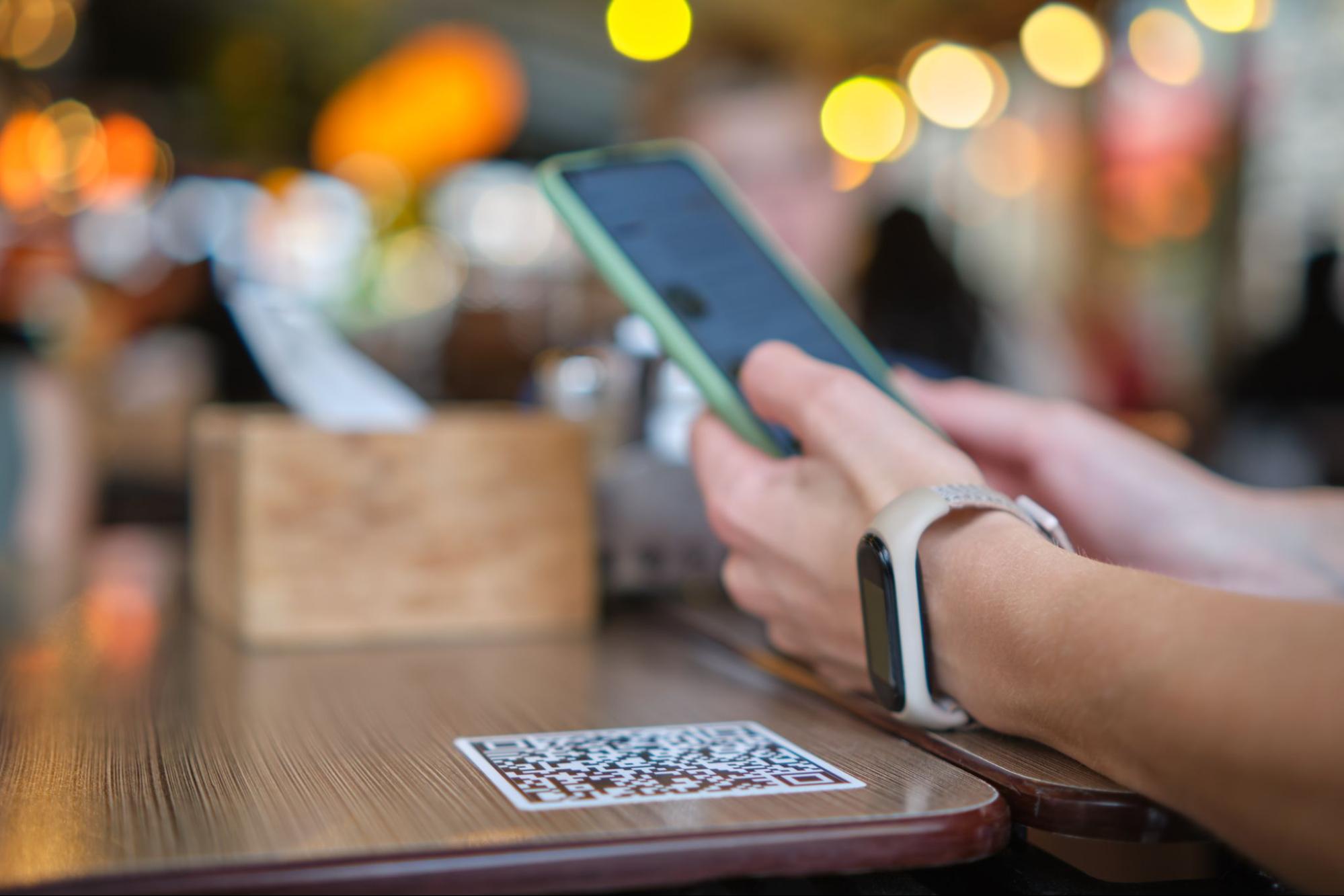 Mistakes to avoid when creating a QR code menu for your restaurant
QR code menus need to be as easy to use as possible. A customer shouldn't have a hard time trying to scan your QR code, since this increases the chance that you lose them!
As such, you need to keep some tips in mind when generating a QR code for your restaurant. Below are some mistakes to avoid to ensure the scanning process is smooth for customers.
Blurriness of the QR code menu
If a QR code is blurry, some QR scanning apps and phone cameras won't effectively scan it. That's why you need to use the most suitable size and format for a high-quality QR code.
Too much content in the QR code menu
Having lots of text on a QR code increases its pixels. It helps to minimize the content you add to it to lower the pixels. Include useful information and keep away from any filler words.
Wrong positioning of the QR code menu
You should position your QR code menu at a spot that diners can see and scan without struggling. Consider things like the surfaces on which it appears and how high it is.
Implementing a QR code menu for your restaurant
If you're looking to start using QR codes menus, it helps to make them accessible to everyone. Have as many as needed in various spots.
Ensure that the surfaces are flat. This way, they won't affect how the QR code menu appears.
You also need to test that people can scan the QR code menu where you've put it. Try it with your phone and even that of someone else.